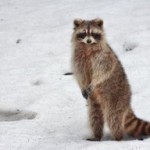 Obviously, several of my poems that have been accepted by journals lately are coming live in time for National Poetry Month. I'll have another herd thundering through in June.
I want to put in a plug for PoetryCircle.com. It features a "front page," an online journal that features some wonderful and often funky poetry and prose. I will have a poem featured on the front page soon. PoetryCircle.com is also a community of experienced poets and writers behind the front page, who post poems and other work on a number of different private boards for critique. I get useful feedback here that helps me prepare my poems to succeed in the world of literary journals. That said, no community is for everyone. If you only want positive feedback or if your poems are what we call inspirational verse, you won't be happy here. There are other internet groups for these. But if you want to have your work published, come and take in what the editors and members have to say. Participate in the PoetryCircle.com community!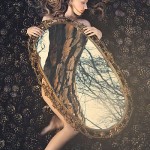 Driftwood Press includes my poem, The Presence of a Witch, in Volume 4, Issue 2, which is just out! The complete collection of words and art is viewable online. You can also preorder a bound copy, which includes full color art on slick paper. Driftwood likes to go deeper into each contribution. Many of the writers and the artist have been interviewed for the journal, including yours truly! I talk about the genesis of the poem there.
The online journal Halfway Down the Stairs features my poem, Old Shelby, in its current Homeward-themed issue. Old Shelby is one of my short poems that has a lot going on–juxtaposition of the old couple with the young couple, snakes, apples and many Garden of Eden images contrasted with the ice storm, a climate change commentary. It implies the march of generations and our mobile society. All the while, it portraits an old craggy rural character I met in the Ozarks.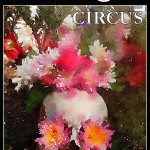 In the current issue of Midnight Circus, I have the perfect matching of a poem to a themed journal. This spring themed edition has an introduction that starts, "I don't like springtime. There, I've said it…" These editors were definitely not seeking inspirational verse for their seasonal theme. So the volume leads off with my poem, Thistle and Brilliant, that ends in the line, "Muppets are such liars." The online version is not live on their site yet, so keep watch. In the meantime, the print version is on Amazon (sorry, abused Amazon workers) and well worth the modest price.  Thistle and Brilliant is another example of my allegorical style, in which I write about a thistle and the temptation to touch something that seems soft but isn't. More broadly, I'm commenting that we humans never learn, always fall in that same old hole. Then I blame muppets.
More to come! –WT