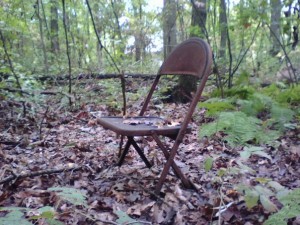 Last summer I needed meaning. My health has been poor for years and my partner and I stress over bills until we pause from exhaustion. Other than baby goat antics we have little to make us smile. Last summer, I decided to distract myself and hopefully build my ego up a bit by submitting some of my old poems to literary journals. I thought I'd improve my publishing resume so I might get a contract for a full length volume of my poems. This was an old goal of mine that had gotten lost in the drama of leaving community, Occupy touring and rv living.
When I booted up my retired computer to find old forgotten drafts, my poetry had already appeared in print eleven times. Nothing very prestigious, but I had backed away from submitting because it felt like I had proven I could do it. I moved on to other priorities in life–teaching at Heathcote, running my jewelry/fair trade business, learning ZEGG Forum facilitation, exploring intimate relationships. I continued to write poetry but I rarely showed up at open mics anymore. My publishing was limited to the kitchen bulletin board in the Heathcote mill. I assumed I'd come out with that book some day.
About six years ago, my health issues shifted from recurring to permanent. And a new set of symptoms was added to my aches, pains and stiffness. I started to have trouble thinking and processing words and information. My usual process for writing poetry was gone.
So when I started collecting old poems, in various stages of completion, I hadn't written anything new in years and I assumed this was a complete collection, that I would never write poetry again.
I was taking stock of my life. What had I contributed? Is the world any better because I've been in it? If I die soon, what will my life have meant? Legacy. I was looking for my legacy. Yes, there are people who would gather in some room and trade stories of my friendship and earnestness. Let's admit it; It doesn't distinguish me much to add my name to the list of people with good intentions.
Since I had written a big pile of poems, I decided to put them out there, to take up my own space. My life was and is extremely bleak. I can't work and I don't know if I ever will again. I'm gearing up for possibly my seventh (and most complicated) surgery in a year. Some days, I bleed so heavily it's not practical to leave the house. I stumble and fall about three times a week. Writing a post like this takes days, even weeks, chipping away during hours when words behave themselves. So as acceptances have come in, my spirits are lifted. Editors are honoring the writer I was. I am thrilled and inspired!
Recently I got an email from The Cafe Review. They were accepting my "pet" poem, Folding Chair, for publication in their next issue. This is the best win yet on several levels. The Cafe Review is a highly regarded publication. I'm honored to be included.
Folding Chair is a personal favorite of mine, not for its subject, but because of the craft I put into it. It's also been my most controversial poem, not in content, but in structure. Readers love this poem but they fall into two camps: 1) those who want me to ditch the very jarring beginning, and 2) those who beg me not to change a thing. I was corresponding with an editor from another journal about changing the beginning. She was in the first camp and after submitting Folding Chair about fifty times, I was starting to listen to that camp. But when I got the news that a review was excited to publish my original vision of Folding Chair, well, there was dancing and singing. My seven pets and I danced and sang. I can't imagine what the neighbors thought, but I assume we finished before they got any of it on video.
But The Cafe Review wasn't finished lifting my spirits. They were also pleased to publish a piece of mine called Cornbread, one of my new attempts. These two bring me up to forty-four poems published, lifetime.
I am back!
Subscribe to this blog's RSS feed