Wren on October 6th, 2017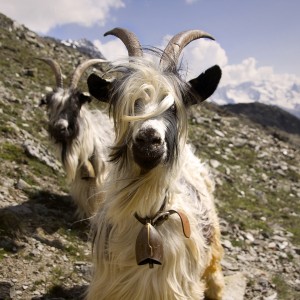 If you're a published or aspiring poet and you don't know about PoetryCircle, I've got a treat for you. PC is an interesting hybrid animal in the online poetry world. I'm one of PC's editors so I'm inviting poets to explore the PC community.
The PoetryCircle website was started twelve years ago by poet and Clock Radio (Bukowski, Lifshin, etc) editor Jay Dougherty. It has two functions: 1) an online journal for contemporary poetry, prose and art; and 2) an online membership critique forum, where experienced writers can get feedback on how to improve their work.
Editors post to PC's "front page" journal nearly every day. Writers can submit for publication in two ways: 1) through the Submittable portal, and 2) by posting in the membership forum, specifically boards that have "Submit" in the name.
The main mission of the membership forum is that combination of submission and critique that is unique to PC. Poets join for a variety of reasons, and the membership forum has boards for many different uses. When members post in Submit Your Poetry and Submit Your Prose their work is considered for publication by the editors and also critiqued by editors and members. For work that doesn't feel quite done, there's a Workshop board.
Some members just want to share their poems, like proud parents. They can post those works in a board called Journalese. There are also blog options on the site.
The membership forum has a Notices board for cheering about your recent publication or other achievement. Use the Marketplace to sell books, etc. There are discussion boards, and ones for jokes, artwork, feedback to the site, and much more. Yes, please post audio and video of your poetry performances!
PoetryCircle has sixteen volunteer editors who moderate forums, critique work, and curate the front page.
Are You Experienced?
The membership forum is juried. You will be asked to submit a writing sample when you apply. But, as an editor, I would say the "experienced" label refers as much to maturity and humility as it does to writing. This group is likely to be a tougher crowd than your local open mic. Yes, you need to show some spark of craft in your writing sample. But once you're in and posting for critique, this online group is just like an in-person writers' critique group. Defensiveness and personal attacks are unprofessional.
Some of our members have never published their work and are just at the point of deciding to write for wider audiences. The members who succeed and find PC helpful in achieving their writing and publishing goals are the members who leave their egos at the door.
Because this is a group for professional, experienced writers, members use their real names or pen names, not mysterious online handles.
What Styles of Poetry Are Accepted?
PC is a site for contemporary poetry. Styles vary widely. But poets who write in classic metered, end rhyming patterns or inspirational verse often get fairly blunt feedback leading them away from these styles.
How Does a Critique Group Work?
When members and editors give feedback on your poem, they'll be filtering for how it can be better, for the purpose of publication. Yes, they'll praise what works and sometimes gush at your brilliance. But your mom doesn't read here. Often, folks will post about what doesn't work. They may offer suggestions. Some feedback will be useful to you, some won't. Here's where the humility and maturity come in–If you can't use a piece of feedback, the person who gave it is not attached, so you can likewise just move on. It's your poem. Typing a rant about the dead poets you're emulating or how the critiquer obviously doesn't understand imagism, well, just don't. Or if you must, post your thoughts on a discussion board.
Is My Work on PoetryCricle Considered Published?
If your work appears on PC's front page, it is visible to the internet public. It will be considered published by other journals. Congratulations, you have a publishing credit. For that matter, if you've posted your work on your blog or on social media, most editors will consider that publication also. This may make you appear amateurish to the more selective journals, so get that stuff off of there now if you have ambitions of publishing in a well-known journal.
Poems and other work published in the forums are protected from the public behind your password. Most editors understand that poets today may use such online groups to polish up their work. As long as it is not visible to the public, most do not consider it published.
Any poet submitting for publication in any journal should read each journal's guidelines thoroughly and abide by them completely. This includes understanding what any individual journal considers to be published.
Does PoetryCircle Accept Previously Published Work?
No. Probably ninety-seven percent of journals don't. My new site, Califragile, is an exception. This means you should not post previously published work in PC's Submit… boards. Share them in Do Not Publish, Journalese, etc.
But Trolls…
Yes, trolls happen. PC's editors moderate actively. Let an editor know via private message if you think a post or comment doesn't conform to PC's Terms and Rules, Editorial Policy, or Guidelines for Behavior.
I Like the Front Page. How Do I Apply?
Yea! Click the "Register/Log In" button at the top and follow the instructions. Make sure you've read our Terms and Rules, Editorial Policy, and Guidelines for Behavior, linked above. Please post in our Introductions board and ask any questions you have. I look forward to sharing this unique community with you!
–See you on the boards,
Subscribe to this blog's RSS feed