Wren on October 3rd, 2010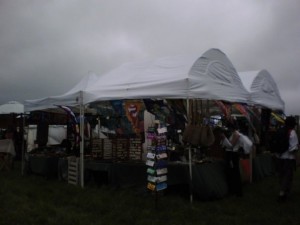 Alright rain, we have a deal. You're gonna hold off until I'm loading my last box at the end of the day.
I know I wrote extensively at the end of this year's Fairie Festival about weather being my white whale, but we've made friends now, right?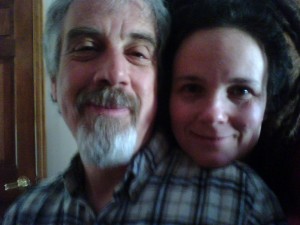 C.T. Butler and I are up past midnight finishing posters and making lists for the Intentional Community info & speakers' booth at Spoutwood Farm's Mother Earth Harvest Fair. He will speak on Formal Consensus and I'll do readings from the website. Sociocracy author John Buck will also be speaking, on Leading in Community. Actually, his share will be very interactive. I can't wait!
Heathcote Earthings will be selling our fair trade wares and jewelry right next to the Community booth. Regina will be holding down the fort there. She's going to love all the new pendants and earrings Rita Jane and I made during this year's York Fair. Lots of natural gift ideas!
Thanks in advance to Heathcote intern Sariel and member John for helping with the booth, and to Rob, Lucy and all the Spoutwood crowd for your patience, flexibility and vision! Well, time to get a few hours' sleep before I'm a slave to the to-do lists for another day!
Subscribe to this blog's RSS feed