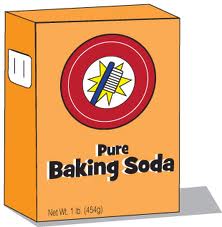 C.T. Butler Launches New Eco-Friendly Cleaning Business
If the economy is recovering, the wave hasn't hit our house. As C.T. pursues work as a personal assistant, I have wondered how I could contribute. Since my health prevents me from working, I can pass my skills on to others. Enter The Green Butler!
Early in my time at Heathcote Community in Maryland, I attended film school and supported myself as Walden Tribe Cleaning. I cleaned homes and offices using vinegar, baking soda, vegetable-based detergent, hot water and elbow grease! I used cotton rags instead of paper towels and other disposables. Eventually, I had several cleaners working for me and over a hundred clients. When health problems interfered with my cleaning, I moved on to other projects. But now I am sharing my knowledge with C.T. so he can launch The Green Butler, an eco-friendly cleaning company serving our new home, the Chico/Paradise/Magalia area of Northern California!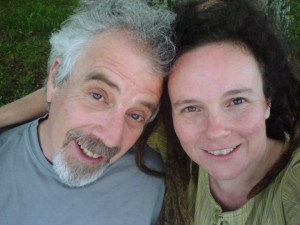 The Name
Of course, his business name is both a play on C.T.'s surname, Butler, and also his career as a personal assistant (a kind of modern day butler) to high net worth individuals. In his role as personal assistant, he supervises household staff, including housekeepers. He's usually a conduit between client and household staff, and handles hiring, payroll and other employment issues. He'll continue to perform these tasks for The Green Butler.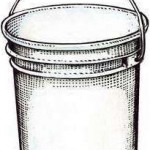 My Role
Until we have a staff for C.T. to supervise, he will clean the growing schedule of houses and businesses himself. I have been sharing my knowledge and experience with natural cleaners and the standard tasks and flow of the job. He's a great student. It's a fun role reversal for us, as I came into our partnership as his consensus student. Now I get to go along behind him and give the thumbs up or say, "You missed a spot!"
Tabling at Chico Natural
In the old days of Walden Tribe, I only needed to post my pull-tab flyers at Baltimore's Whole Foods and a few other grocery stores. Between that and word of mouth, I never lacked for clients. Since bulletin boards are no longer ubiquitous, C.T. pulled an old strategy from his activist days, an information table. In Chico, the place to be is Chico Natural, the local food coop. He's had great success meeting interested people and setting up bid appointments. And the coop has great snacks…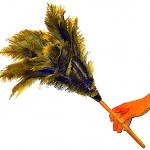 Feedback so Far
Conventional thinking might hold that, in a tight economy and a challenged area like Butte County, few Chicoans would be in the market for a luxury service like house cleaning. In fact, it's more recession proof than you'd think. As people may be paid less, they often work longer hours. Many people, especially parents, decide to hire a house cleaner so their shrinking free time can be used for other pursuits–time for relaxation, time with children or pets; hobbies or activism.
As with Walden Tribe, new Green Butler clients cover much of the economic spectrum. They're telling us they're relieved to have help because these days it's almost impossible to keep up with everything.
In the Walden Tribe days, about half of my clients preferred my natural methods and half didn't choose me for my environmental angle, they just appreciated that Walden Tribe did an excellent job. In Chico, people are consistently excited to have an alternative to conventional services and their mainstream chemical products. It looks like we're filling a valuable niche!
In addition, most have been pleasantly surprised at our affordable bids.
Spring Growth
C.T. has been cleaning professionally for about two weeks now. He's motivated to grow the schedule quickly. So friends and neighbors in
Chico, Paradise and Magalia:
SIGN UP FOR WEEKLY OR BI-WEEKLY CLEANING AND GET YOUR THIRD CLEAN FOR FREE!
Call me, Wren, for a bid appointment: 410-458-2310. Offer good through April 30, 2015.