Wren on October 16th, 2013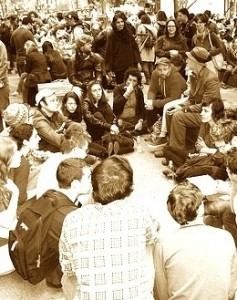 (From Wren: Here I'm transforming our services brochure into a blog post, to make it easier to pass around the web. Please contact us for a PDF at fiopa@consensus.net.)
Is communication breaking down in your community? Is there widespread frustration and anger because of strong personalities or hidden agendas? Would you like members to have better meeting and listening skills? Do you have important decisions to make but no clear structure or process to know you're making the best decisions for the whole group? Schedule a conference call with the master facilitators from Fiopa Collective to see if we can help.
We offer the following services:
Consulting
Groups come together around big ideas. It might be an innovative green building design, creating a Permaculture project, an action for social, economic or environmental justice, or living in community. It's the vision that draws us together. But we often undervalue the interpersonal dynamics of the group, assuming everyone's good intentions will make magic. But along with some magic, we bring some old habits into our intended new world. Similarly, we bring our familiar leadership habits and meeting structures with us. But the leadership styles and social architecture that got us into our current messes will not get us out of them. It can be unnerving to set aside old tools when you don't know how the new ones will feel in your hands. We can get you through it.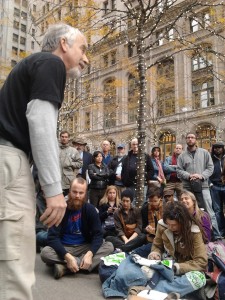 With 45 years of community and consulting experience between us, the Process Doctors have seen what works and what doesn't in intentional community. We are resourceful problem solvers and guides in the shaping of your organizational structure and community culture. We can consult in person and via conference call or Skype.
Facilitation
Would you prefer an outside facilitator for an important meeting or retreat? We can serve your group's process so you can focus on content. Rather than shepherding your group to any particular outcome, we focus on creating safe space and keeping the group's agenda contract. We strive to insure all voices are heard.
Mediation
You might not appreciate it when you're in one, but we think of conflict as a good thing. It's how we find out what's really going on, what people really need or truly believe. It's core to the consensus process. Even so, it isn't fun and it's not where we want to live. If parties to a conflict in your group can't resolve things themselves, our mediation can help.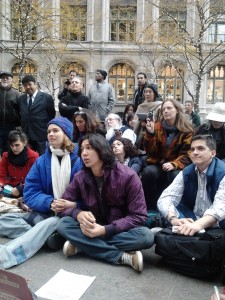 Consensus Training
To introduce the structures and culture of Value-Based Consensus, we offer our weekend workshop, Consensus: Body and Soul. To learn the practice of Value-Based Consensus, we suggest our Social Technology Toolbox Camp, a ten-day immersion. Currently we're developing a three-month immersion residential program integrating consensus training, facilitation, mediation, affinity-group structure, and process consulting.
Workshops On:
Identifying, Defining & Using Values
Are your group's decisions based on your commonly held values? Have you articulated them? What does each value, such as "honesty," mean to each member? Our weekend workshop is designed to get your common values to be alive in the group, with each decision rooted in what's most important to you!
Agenda Planning & Facilitation
You may think you don't need help in this very unsexy area. But who controls the agenda controls the meeting. We teach that egalitarianism, in part, means equal access to the agenda. Let us show you how to democratize your planning and build in accountability here.
Value-Based Consensus (VBC)
As C.T. Butler is the author of On Conflict and Consensus, most of our requests are for weekend workshops on how to do consensus decisionmaking. We offer a two-part VBC workshop:
VBC Part I
Consensus: Body and Soul (CBS) outlines the structure and paradigm shifts (culture change) of consensus and clarifies how consensus is different from voting in structure and values.
VBC Part II
Consensus in Action (CIA) is our follow-up to CBS; a practical lab. We will practice using VBC, facilitating, agenda planning, and identify the many changes in meeting culture needed to effectively use VBC.
Social Technology Toolbox Camp
This ten-day intensive "summer camp" is our core training. It includes the CBS & CIA workshops, and workshops on social technology tools such as: ZEGG Forum, triads, JoHari Window, affinity groups, spiral dynamics, enneagram, Non-Violent Communication (NVC), etc.

C.T. Lawrence Butler is co-founder of Food Not Bombs and author of On Conflict and Consensus, Food Not Bombs: How to Feed the Hungry and Build Community, and Consensus for Cities. As an activist, he has participated in over 500 non-violent direct actions. The meetings to organize actions and to form the first Food Not Bombs collective inspired C.T. to teach consensus and to write On Conflict and Consensus, now with over 10,000 copies sold. He is a master facilitator; featured in the Whole Earth Catalog.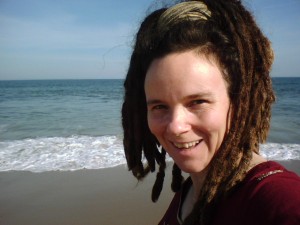 Wren Tuatha is an experiential educator who lived at Heathcote Com-munity in Maryland for 17 years. She founded and facilitated Heathcote Open Classroom and taught social technologies at Heathcote's conference center. Specializing in facilitating "elevator down" modalities, Wren studied ZEGG Forum with American  & German trainers. Her facilitation draws on Heart of Now, Theater of the Oppressed, World Work and other sources to help individuals and groups integrate head, heart and gut. Wren is also an award winning poet, screenwriter and blogger. She is founder and administrator of: TRIBE: Choosing Intentional Community.
Visit us on Facebook:
TRIBE: Choosing Intentional Community (group)
Fiopa Consensus Collective (page)
On Conflict and Consensus (page)
Hippie Chick Diaries (page)
Fiopa Consensus Collective
410.458.2310
301.586.2560