Wren on August 15th, 2012
I am certainly learning a lot about crowdfunding from our first Indiegogo campaign. We must interact daily with the site and potential contributors. Just like an offline campaign, we make daily phone calls and send out batches of emails and Facebook posts.
One fun addition is that, like Kickstarter, Indiegogo has us offer perks at a variety of levels for funders to choose. About half choose a perk, half skip that.
It is important to me to continue to read advice blogs from Indiegogo and to browse other campaigns, to learn what works and what doesn't.
About midway through our campaign, I realized I could make much better use of the inventory of jewelry and gifts that I have left over from my shopkeeper days.
If you've known me or Hippie Chick Diaries long, you know I used to sell gemstones, figurines, incense, batiks, musical instruments, etc., and jewelry I made myself in a traveling shop called Heathcote Earthings.
I had to give that up more abruptly than planned because of increasing problems with arthritis and anemia. That abrupt end left me with lots and lots of remaining inventory.
I would love to sell the entire lot to an existing store or someone wanting to get into the festival vendor business. I have listed the business several times online, including EZUp canopies, tables, covers and displays. But times are tough all over and I haven't found a buyer.
In the meantime, my inventory really saved the day on Staten Island, where I was able to set up outside Every Thing Goes Clothing, thanks to Peggy and my other
friends at Ganas Community. Ganas operates several stores in the St. George area of Staten Island and ETG Clothing is right on the path to the Staten Island Ferry into Manhattan, so I had lots of foot traffic. I was able to raise much needed funds to move us down to Washington, DC.
Now I realize I can offer more of my inventory as perks in our current campaign. We're limited to twelve perks per campaign. So I selected the
items pictured in this blog post for the current campaign. Click on each item for a more detailed description. (Clicking will take you to the main campaign page and perks are listed down the right side. These same pictures are repeated in the campaign's photo gallery.)
Most of the pewter is lead free, diamond etched and made in Colorado. The batiks are handmade on rayon, a natural fiber and are designed by the artist Amara Wahaba Karuna, who is based in Hawaii.
What I love about being able to offer store items is that your contribution is a form of double gifting:
• First you make a donation to our cause (keeping our rv on the road so we can continue to offer Value-Based-Consensus workshops).
• Then you get a nice ethically made or fair trade item to give as a gift. Many people collect these motifs, which is why I stocked many frogs, dragons, cats, unicorns, bears, etc. Do you know such a collector? Maybe it's you!
I don't collect trinkets these days, but when I did, I collected folk art decoy ducks, interesting gemstones and Blenko glass. I also seemed to have collected sheltie and pygmy goat items to celebrate my four-legged family members.
I also seem to have a fun affinity with frogs, or their shape.
But isn't this all just empty materialism? Yes. No argument. Even when you buy locally or fair trade. When a person in my shop would seem to agonize over a purchase, when I could tell that they loved the object but probably shouldn't spend money on it, I would always tell them,
"There's nothing in this booth that's going to change anyone's life. It's all just a smile for awhile…"
In the early days of my store, I focused on the educational mission of the Heathcote Earthings project. If people were going to buy trinkets and gifts anyway, they should buy them from me or another ethical trader. Is it made of natural or recycled materials? Is it local or fair trade? Any slavery or environmental abuse involved? I enjoyed helping people to learn to ask the right questions, beyond, "Is this the cheapest?"
Toward the end of my time running the business, I grew impatient with peoples' materialism and selling trinkets, however ethical their origin, was not meaningful enough for me. I began my shift into my current work in social technology.
I could look around Hina Hanta, my little hut in the woods at Heathcote Community and notice my own collections. Even though I didn't have much, none of the objects around me was enriching my life. I came to imagine my life would be just as rich if they all disappeared.
I've written several times here about my thought that if my little house burned down, as long as I got my pets out, my quality of life would be little changed.
Now, my family lived through a devastating fire on Valentine's Day of my eighteenth or nineteenth year. So I know that much is lost in a fire that does matter—family photos, everyday clothes, legal documents, heirlooms. And I do know that there's a mourning after a fire.
But still, I looked around at what I collected and I knew I could live without nearly all of it.
And so I have.
When we left Hina Hanta to live aboard Serenity, I had to be selective about what I could bring. Nothing too heavy, nothing breakable, nothing useless. I've lived six months and counting without my dust collectors and my quality of life is not diminished by their absence. In fact, it's easier because I don't have to care for them. Even the one folk are decoy I brought with me took a tumble going down the road and is now decapitated. Them's the breaks…
(But rv life has its own material requirements. After years of getting plastic out of my life for ethical reasons, suddenly I chose  plastic storage containers, etc., for pragmatic considerations.)
So what does all of this mean for the Indiegogo campaign and choosing one of these only-slightly-less-evil-than-most material objects?
Hey, it already exists. And it's still a smile for a while. And we're human. We love and we're going to keep giving gifts, even to ourselves, even if we do become more selective about it.
I hope if one of these perks speaks to you you will enjoy treating yourself or someone else. And C.T. and I deeply appreciate the support of each and every contribution, large and small.
Thank you for all you do in the world!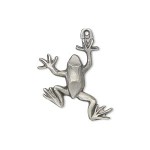 —WT
P.S., Please visit our Indiegogo campaign! We're raising funds to get Serenity, our motorhome, all registered and passed by the Maryland State Safety inspectors. See lots of perks for donating and pictures in our gallery: