Wren on December 3rd, 2011

Suddenly, consensus is on the world stage. The worldwide Occupy movement is committed to the process of consensus decisionmaking. The use of consensus at the regular General Assembly (GA) is widespread. While the degree of consistency varies from Occupy to Occupy, generally, there is a deep and lasting commitment to the democratic ideal that "all voices may be heard".
Wren Tuatha and I have 45 years experience between us in consensus process. I've has written two books on the topic and taught over 100 workshops on a philosophy of consensus I developed. Wren has practiced consensus 24/7 living in an Intentional Community and she organized & facilitated an educational environment for children for 8 years operated by consensus.
Since the beginning of the Occupy movement, I have been inundated with calls from the press inquiring about consensus. At the same time, I was inundated by email requests from Occupys all over North America asking for assistance with their consensus process. In response to these requests, on October 30th, we hit the road, traveling to several Occupys on both the East & West coasts. The experience so far has been exhilarating.
We have a dream. We would like to acquire a bio-diesel bus that could take three to four trainers across the land stopping at each Occupy as we go. We would spend two to four days at each teaching consensus & facilitation and sharing best practices we learn from each Occupy we visit along the way. Our vision is long-distance. We would revisit each Occupy repeatedly, every couple of months, to support and deepen the consensus process over the next year.
This is what direct democracy looks like! It is not easy. It starts out messy. With training and practice, people can learn to use consensus in a way that significantly reduces the use of power to dominate, stops privileged behavior that tends to oppress others and truly allows for all voices to be heard in a safe, meaningful environment. It is worth struggling for in these early stages of development. We would like to have the opportunity to support this effort.
—C.T. Lawrence Butler
In Wren's Words…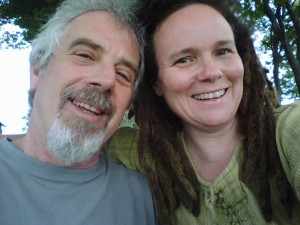 We're home at Heathcote for a few days, doing back office work after another thrilling trip to Occupy Wall Street. OWS is struggling to find its legs with its new affinity group/spokescouncil model, alternating spokescouncils with GA's. First thing to get about spokescouncils—You can set them up to be open to the public if you want, but ONLY THE SPOKES SPEAK!!! If you're not a spokesperson, don't get on stack or shout out!!!
Ah, direct democracy in its infancy is cute, but it shits a lot.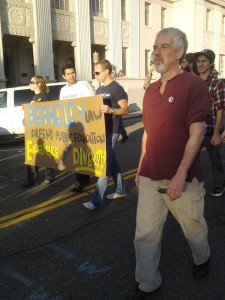 Thanks so much to our friends Jerry and Jenny who opened their Long Island home to us, and to Melanie, Shana, Nikki, Rabbi David and many other friends who helped us hold two heavily attended teach ins.
We will soon be announcing the dates and location of our three day Consensus: Body and Soul workshop for OWS. In the meantime, we have two Consensus: Body and Soul workshops coming up:
York, Pennsylvania, January 6th through 8th,
Baltimore, Maryland on January 13th through 15th.
Locations to be announced. These will be free to Occupy participants, so we need those donations to make it all possible!
How to Support Us in Teaching Consensus and Process Skills
within the Occupy Movement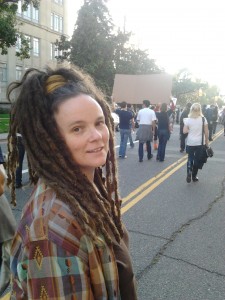 We are a project of Fusion Partnerships, our fiscal sponsor. You can mail a tax-deductible contribution to:
Fusion Partnerships
1601 Guilford Ave, 2 South
Baltimore, MD 21202
( Be sure to make check out to Fusion Partnerships and write "for Fiopa Consensus Collective" on the memo line)
To donate with PayPal or credit card, click the donate button on our project page of the Fusion site. This is the link!
If you don't desire a tax deduction, send your contribution to:
C.T. Lawrence Butler
7304 Carroll Ave, #136
Takoma Park, MD 20912
Creative Ideas for Contributing
Switch to CREDO mobile before 12/31/11 and say C.T. Lawrence Butler sent you! Ask click on this link for details.
Host a fundraising house party while we're in your area! Call Wren for more information: 410-458-2310
Introduce us to major donors in your area. Call Wren at the above number!