Wren on February 7th, 2011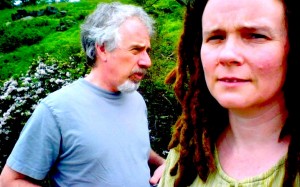 Relationships, polyamorous or monogamous, are complicated enough. Imagine if all your friends had to reach consensus on whether you and your sweetie(s) could move in together. Well, actually, your friends might relish that power. Anyway, welcome to the alien terrain in which my partner and I find ourselves. I live at Heathcote Community and in order for my partner to share my home, he has to apply and be accepted as a member of the Community, a process that can take eight months or more to be finalized.
Even though Heathcote is a mixture of couples and singles, this is not an issue we've often faced, considering a membership application from an existing member's lover. It's a very different dynamic than welcoming a couple together or an individual. What happens if someone doesn't like this new partner?
In our tried and true process, we invite an applicant to visit for 21 days, either consecutively or over time. We get acquainted and discuss the Community's values, systems, etc. Either the applicant or a Heathcoter can decide at any time that things don't seem to be a match. But if all seems cozy, we approve the applicant to move in and begin a seven month provisional membership period.
But what if there is an issue, and it's a community member's lover? The stakes get much higher. If the Community rejects this applicant, they stand a good chance of losing an existing member, too. Will people feel pressured, in that case, to ignore problems?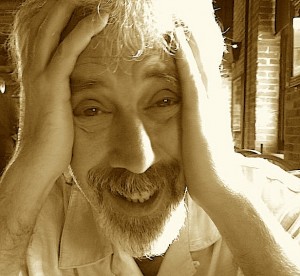 My partner, C.T., has unique worries. He's a consensus trainer and writer. Will Community members feel self conscious practicing consensus around him, or will they be resistant to his thoughts on our process, assuming that he expects us to do things his way? How to tread lightly and lovingly when you're something of a big wig in your field…
Mostly things are smooth sailing so far. But I know everyone's aware of the new dynamic. We did dance here briefly before when a former partner of mine applied. That was quite a minefield, as that partner truly wasn't a fit for Heathcote, despite being likable on many levels.
Now C.T. and I aren't the only ones. Nick's partner Rachel has applied for membership. Previously, I experienced that moving to a small, rural Community as a single person was a decision to remain single. It seemed very hard to make, maintain and grow connections.
Did something shift? Has the internet negated that isolation? I have had good luck with GreenSingles… Whatever the case, along with the singles and couples interested in Heathcote, we also have partners coming to roost!
—WT
Please join our Hippie Chick Diaries fan page on Facebook!