Something was missing. I felt a restlessness in The Force. I had heaps of work to do but no zen to go with it. So when I saw Lea Jones' post on Facebook advertising his performance at One World Coffee House in Columbia, it clicked: Life in a rural Intentional Community can be ironically isolating. I needed a musical distraction!
Lea Jones' band, Swing States Road Show, had appeared at Heathcote Community as part of our house concert series. So I knew I was in for some great covers, originals and spot-on harmonies. It was fun to catch up with Lea, who has added  drummer Steve Raskin and horn player Seth Kibel to his band. Singers Judith Geller and Stuart Rodes and bassist John Seay, of Jones' now defunct Swings States Road Show were aboard as well. The full sound was great, especially Seth Kibel's passionate clarinet solos! "It's great when the audience jumps in and claps for the solos, without a lot of prodding from the bandleader," Lea quipped.
It was great to get out and discover this intimate venue, One World Coffee House, which is put on by the Unitarian-Universalist Congregation of Columbia, Maryland, and held at the Owen Brown Interfaith Center.
One of many highlights was the tight vocal harmonies on Holly Near's Mountain Song. It took me back to my Kentucky roots, not fighting coal, but fighting for LGBT rights on Louisville's Fairness Campaign. Our nationally known local band Yer Girlfriend also did a haunting, rousing version of Mountain Song, now seared into my own story.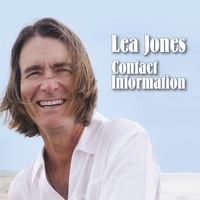 Lea has a new CD, Contact Information, which is actually a remastered double album of his previous releases, Against the Wall and Feels Like Love to Me, the two being "an unintendedly orbital musical reflection on love, co-dependency, pop culture spirit and community." Cheers for the cardboard cover, in addition to the tunes, which range from troubadour with guitar to polished studio tunes, catchy and ripe for radio.
At the intermission, Lea's fourteen year-old son Will came around selling CD's. Lea rightly refers to Will as his "business manager," as he strategically priced his wares. Artist and business manager had a quick eye conversation over what I should pay.  My companion C.T. Butler and I had to laugh, because I play that role at C.T's  consensus workshops, selling his books at full price. C.T. himself has a habit of slashing prices without being asked.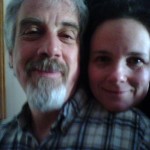 After a night of thoughtful, rocking musicality, C.T. and I managed to find a restaurant still open, Hunan Manor. The vegetarian options were many. I picked the sweet, C.T. got the savory and they were both excellent and twice as much as we could eat. We enjoyed them at lunch the next day as we whittled away at our business plan for Hippie Chick Diaries. Now it's C.T.'s turn to be my business manager! Why is it so much easier to play that role for another than ourselves?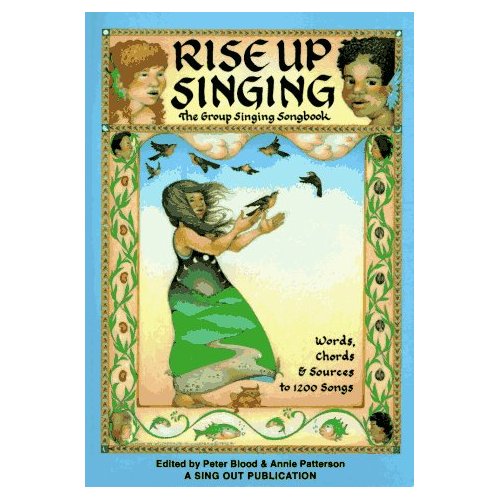 After a day of discussions, we joined the Heathcoters for community dinner. Then several community mates climbed the steep hill to my homestead, Hina Hanta, for more music, a sing along! We were hoping to have Heathcoters Paul Phillips and Nick Corso to bless us with guitar and banjo respectively. But life and motorcycle repairs got in the way. All good. Heathcoter Charles Curtiss, formerly a professional rock drummer, played guitar for us as we called out song after song from the Rise Up Singing Songbook, including some C.T. and I had heard Lea do the night before—Mountain Song (Holly Near), When I'm Gone (Phil Ochs), The L&N Don't Stop Here Anymore (Than Hall via Jean Ritchie).  Some paged through, discovering a memory or two on the next page, others had a song or artist in mind and dove through the indexes. We crooned to
…and all the ones I can't remember! What a night. But we weren't done. John Fox had a very personal musical gift for me.
I love Carole King and James Taylor, both. I have all their albums. Yes, I said albums. I know every word, every solo. Carole, in particular, is just my goddess. I can't say more.
But with my commitment to simplicity, also known as subsistence, I have never seen my goddess in concert. Ironic for the emcee of Heathcote's house concert series. But it's true. As a matter of fact, the only major name concert I've  been to since adolescence was the Indigo Girls, and I found myself there because the woman I was dating won tickets on the radio.
Any time Carole would tour, I would say to myself, maybe. But when Carole and James announced their Troubadour Reunion Tour, with Danny Kortchmar, Leland Sklar and Russ Kunkel from their original band I said, this time! I watched email updates and built a coalition of Heathcoters ready to go with me. The tour's NYC dates overlapped with my ZEGG Forum training at Ganas Community in Staten Island! It was fate. Almost.
The email came offering advance tickets. I experienced some momentary disorientation. $175, is that for four tickets? No. Oh. Something must be done about this rampant inflation, really. This is what concert tickets cost?
I was the first of  the coalition to bail, then others. "I've got YouTube," I'd explain. A few weeks later, while I still had my boo-boo lip taped down in a stoic position, John came to me and asked how I would feel if he went to the show on one of the DC dates. What could I say? Enjoy!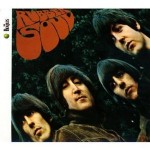 Since then, I've indulged in a little musical guilty pleasure, because the price was right and it came in closer-to-eco-friendly cardboard packaging. Between my community and Liberty Village Cohousing where C.T. is staying, there is a 7Eleven. And because I sometimes enter 7Elevens to check out the chips and chocolates I'm not eating, just to monitor the threat, I know that this particular 7Eleven has a rack of Beatles CD's, all discount priced and in cardboard covers. I want to support cardboard covers whenever I can. And The Beatles never made the wormhole trip from my record collection to my CD collection. Now, after six months of visiting C.T., I have Abbey Road, Let It Be, Revolver, Rubber Soul and Sgt. Pepper's Lonely Heart's Club Band. I am so bad.
I often forgo things I don't need. I like the expression, the best things in life aren't things. But this left me uneasy. A concert is a community experience, not a trinket or dust collector. Between songs on Saturday night, Lea Jones remarked "You gotta get outta the house sometimes. That's when things happen. You never get outta the house, nothing ever happens…" I was stunned to hear his simple thought. That's what had gotten me out of the house and to a front row table that night. I should give myself the gift of more experiences like that.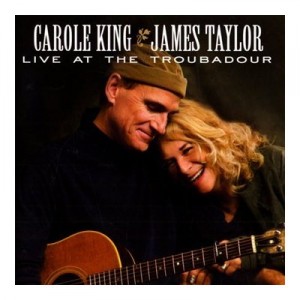 So at my sing along, my buddy John pulled a thing out of his pocket, the Troubador Reunion CD, in a cardboard cover, no less! "Pop 'er in!" He invited. And at the hour when most Heathcote sing alongs would be winding down, John, C.T. and I sang to the concert DVD!
Blossom
So Far Away
Machine Gun Kelly
Carolina in My Mind
It's Too Late
Smackwater Jack
Something in the Way She Moves
Will You Love Me Tomorrow
Country Road
Fire & Rain
Sweet Baby James
I Feel the Earth Move
You've Got A Friend
Up on the Roof
You Can Close Your Eyes
C.T. was starting to turn into a pumpkin but then he was energized by Fire & Rain. I told the story of learning to waltz to Sweet Baby James so we waltzed and sang.
There were a few surprises that could only come from this double bill. I loved the band bouncing between Carole and James' very different arrangements of Up on the Roof. It was like a medley with just one song. When I saw that You Can Close Your Eyes was the encore, I scoffed. I protested that they should rock out to Locomotion or something similar. But when Carole stood close to James and harmonized so intimately, it was the perfect close. I should know better that to second guess my goddess!
—WT
Please join our Hippie Chick Diaries fan page on Facebook!