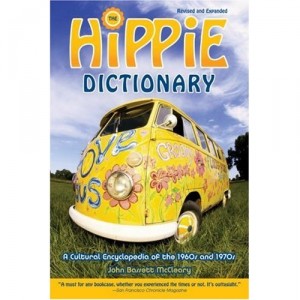 My dear C.T. Butler just visited, climbing my snowy, slippery slope without falling once. It was our first chance to see each other since my birthday. He presented me with a topical, sweet and very useful gift: The Hippie Dictionary, by John Bassett McCleary.
This gift is topical because, wha duh, I'm Hippie Chick Diaries, and because I love hearing C.T.'s many elaborate stories about protests, organizing and general Food Not Bombs hi-jinx.
It's a sweet gift because I've toiled so many years to downplay gift-giving in my life and train those around me not to gift me or expect material things from me on the holidays. So when I do receive a gift, it's from the heart and, aww, touching!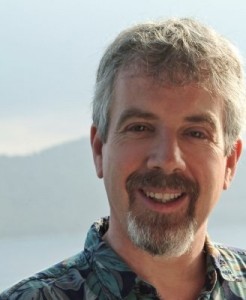 And this gift is oh, so useful because when C.T. tells me his stories, with names, locations and acronyms I'd know if I'd only been paying attention the last forty years,  I can whip around, check my handy dandy Hippie Dictionary, and know half of what he's talking about, instead of my usual thirty-five percent!
It's already come in handy: C.T. mentioned some controversy around the spellings—hippie vs. hippy. He said he'd run into Stephen Gaskin, founder of The Farm, an Intentional Community in Tennessee. The Farm was established in 1968 when a caravan of fifty hippie-with-a-y school buses, led by Gaskin, parked there and the group began a Community that's still going strong (a mecca for midwifery education and a bioregional center for Gaia University). According to C.T., Stephen claims to have coined the term hippy and insists that the proper spelling is with a y. Apparently the topic came up because Stephen is working on his autobiography, to be entitled Hippy.
My birthday gift came in handy because, even though I've visited The Farm, I didn't recognize Stephen Gaskin by name. I made all the connections above when I happened across him on page 166 of my dictionary!!!
C.T. has his own story about the origin of the word, without claiming to have coined it. And of course, he disagrees with The Hippie Dictionary on this. "You see? They have all the elements, the Haight, the Diggers, commerce, but they got the story wrong…" C.T.'s version includes monied Hippie shopkeepers who formed their own business association, Haight Independent Proprietors. Chicken/egg; Cart/horse, armpit/deodorant. I believe everybody on this. Next week, I'll post a story revealing that I invented the word, and how I managed this, not being born yet.

So why, you may or may not be wondering, do we at HCD spell ourselves with an ie? It's because we researched it and ie is more common, which is way boring when you're a counter culture, but desirable when you're a website. We also bought the domain name spelled with a y and rerouted it to our site. In twenty years, it might be fashionable to spell it with just an i alone on the end, topped by a cute little heart. These things are culturally owned, collectively decided, not the creations of their creators, but of their perpetuators. Now I'm off to finish my organic sunflower butter sandwich, before I get these keys completely gooey.

Please join our Hippie Chick Diaries fan page on Facebook!