Wren on February 17th, 2010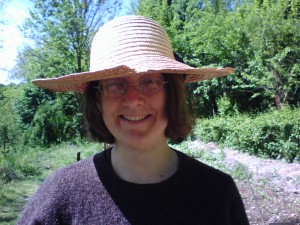 While I'm enduring the snow and expecting more to arrive, I am warming myself by looking at camera pictures from the past year–lots of greens and browns, and people in short sleeves!
I've been struck by how productive we've remained, as individuals and as Heathcote, during the snow. So I want to belatedly post about an event we had here. I posted an announcement/invitation, but I never showed you how fabulous we all looked during our Community Work Action Week!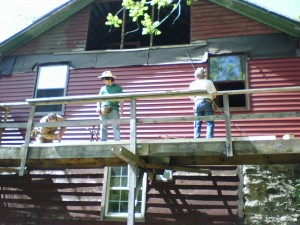 Facilitator Teryani Riggs led Heathcote members and friends, such as Erika, above, through an intensive week of work projects, ZEGG-Forums, excercizes to build up trust, fun and connection, and, for our non-members, learning about Heathcote Community, our systems, structures and group process.
Work projects included gardening, restoring Mill siding, renovating our bunkroom, and filling a giant dumpster with debris from Polaris construction and random Heathcote trash. Although I plugged in on the dumpster and the bunkroom, my back limited my hard labor. All the better for snapping a few shots!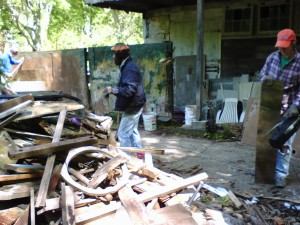 Enjoy!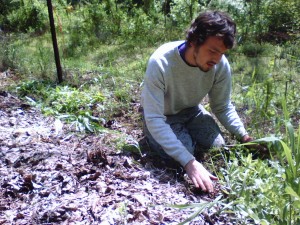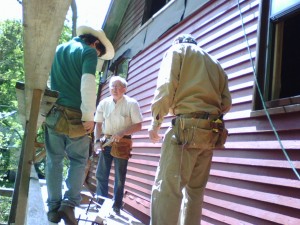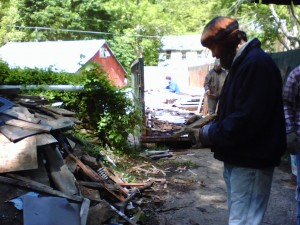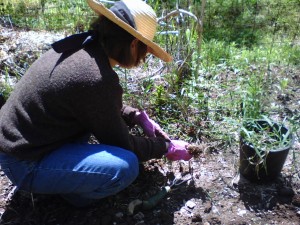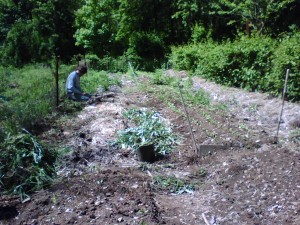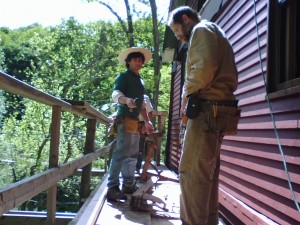 –WT