Wren on February 7th, 2010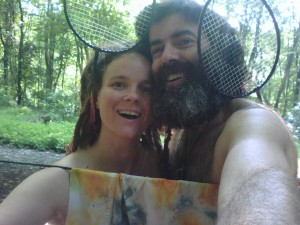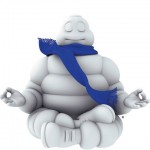 I hate winter. I don't like the short days, arriving at dinner in the dark. I don't like being cold and having to bundle up in layers. I feel like the Michelin Man, so bundled up that my arms don't even rest at my sides! Since I hate being cold, I spend little time outside and I need you to understand–I live and belong outside! It's like telling one of the wild ponies of Assateague Island, "For four and a half months of the year, we're gonna put you in a dark, drafty box with a few books, an iffy internet connection and rations thrown in twice a day." Not relevant, not nice!
One of my zen masters who helps me cope with winter is Leo Lionni's mouse character Frederick, of the children's book that bears his name. In this book from my childhood, the other members of Frederick's little mouse family/Intentional Community are busy gathering grains, seeds and straw for winter. Frederick appears to be lazy, and claims he's gathering other stores for the cold, lean times. Later, in the frigid darkness, when rations are low, Frederick warms his family/Intentional Community with memories of the sun's warm rays, the colors of flowers and grasses and poetic, inspirational verses.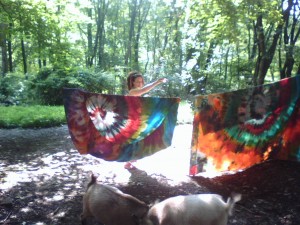 Since I'm a poet living in community with carpenters, gardeners, etc., I love this story for suggesting that even we useless dreamers have something to contribute to our tribes' survival. So here goes: In February, I offer you, my readers, family and Intentional Community, memories of summer–forest walls of green, the endless salad bar for the goats, tie dye drying on the line and naked badminton–love and play in full flower!
–WT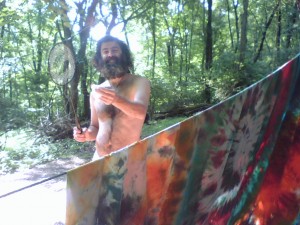 Please join our Hippie Chick Diaries fan page on Facebook!