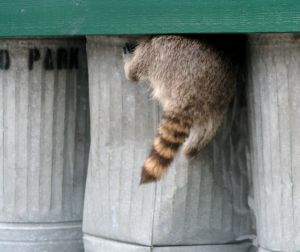 As I was writing my last post about my favorite chocolate bar, something was eating at me. I wasn't mentioning a priceless consideration we can make in our buying choices–locally made products! The omission bothered me, as I am both diligent and inconsistent about promoting this idea.
I vend at festivals and fairs in my region, promoting fair trade crafts, which I buy from fair trade wholesalers and charities, such as Ten Thousand Villages, Northern Sun, Gypsy Rose and ethical American companies and non-profits such as Karuna Arts, Native Scents and Aurora Glass.  Choosing winning products from their catalogs and websites is quite easy, compared to choosing from the river of local artists, hobbyists and craftspeople who ask me to turn their tinkerings into gold. Locals following a creative outlet haven't always checked the marketplace to decide what they should make. There are lucky guesses–Duct tape wallets are wildly popular!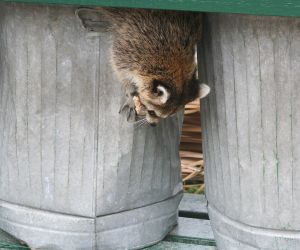 But nothing is simple. I make jewelry, so to see me at a festival and buy from me would seem "local." But my gemstones, findings, etc., come from all over the world, under all conditions imaginable. And I'll bet the kid who makes the duct tape wallets isn't holding out for duct tape made locally, from local materials. I imagine my Amish neighbors who do a fine business with outdoor sheds choose the cheapest wood, not the most local.
Like my favorite localvore and online mascot the wiselittleraccoon, my partner Iuval is looking for land to found a new intentional community, one in which members participate in a much more local economy, getting by with very little and making most of their basic needs. In this new/old model, most people would participate directly in growing nearly all of their food, including grains.
I know truckloads of gardeners and farmers. Some grow 5-10% of their food. Others grow nearly all the fruits, vegetables, beans and nuts they need. Grain seems to be another story, a final frontier.
With farmers' markets, backyard and community gardens, CSA's, etc, buying food locally seems to be comparatively easy, if not cheap. Government subsidies and other factors make commercial foods much cheaper than local organics. I love being right each time I repeat, "You get what you pay for…"
But as filmmaker Annie Leonard points out in The Story of Stuff, the trinkets and plastic crap we seem to think we need leave wakes of environmental and social distruction (slavery, child labor, unsafe working conditions). In my life, learning to live without "stuff" is the first step. This has been easy since I pared down from a four bedroom Victorian to a ten-by-twelve foot stone springhouse and commune life. In that process, I got clear that "stuff" doesn't make me happy; It doesn't fill that spiritual empty box. People do; Nature does. A dog is just the greatest. Stuff, not so much.
Now if I decide something is a need, not a want, I have mental flow charts to navigate. Can I get it made of anything except plastic? Made locally, of local materials? Union shop or crafter? Organic? Minimal packaging? Locally owned retailer? Will online shopping save or add to fuel consumption?
As of this writing, chocolate is still listed as a "need," although I have friends who never partake because cacao can't be grown in their area. We're all hiking in different places along the green trail. My backpack still contains chocolate. And a car. And my own detatched cabin I share with only my family. And a cellphone, my mac mini, and the Firefly boxed set…
Shiny!