Wren on February 11th, 2009
James Handley, Jas to us friends, emailed me his list of changes or practices for minimizing one's impact. This is his response to Iuval's practices on his biodiesel bus in Arkansas. Jas is a lawyer for the Price Carbon Campaign, promoting a carbon tax. Thanks for your hilarious and wise list!!!

Hi Wren,
That was a funny blog.   Here's my sustainable living list, in rough order: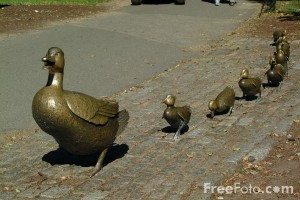 1) Family planning: We need to (and will, one way or another) reduce world population by ~ 2/3 within a century.   Preferably zero, but maximum one child per couple.   Each additional person multiplies your impact.  This is, by far, number one.  If you have zero kids, the rest of this list is essentially, optional.  You've done more than everything else on this list will.
2) Eschew debt so you can work at something socially useful instead of becoming a debt slave to an exploiter.   Keep overhead low.  Don't buy anything new.  Even if you have to live like a grad student, keep half a year's expenses in the bank so you can quit any job that isn't satisfying.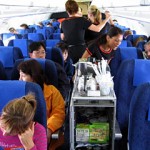 3) Minimize or eliminate air travel.   (Each passenger in a full jetliner has about the same impact as driving the same distance in an SUV, alone.  Flying burns gobs of dirty fuel.)   No legal activity that I can think of does more damage per minute to the planet than flying.  See George Monbiot's book, Heat for a full explanation.  Discharging CO2 into the stratosphere is a huge cause of global climate chaos.
4) Drive only when absolutely necessary, avoid rapid acceleration and braking and strictly obey speed limits.   Live where you work, play and recreate– close to loved ones.   Bike, use public transit, carpool instead of driving alone.  (Biodiesel and hybrids are mostly feel-good BS, especially if you end up buying a new vehicle or driving more.  Bikes are righteous.)
5) Lower the thermostat as far as you can and then keep going.  Adapt to seasons.  Wear seasonally-appropriate clothing, especially thermal underwear.  Take infrequent short, tepid showers, turn water off when soaping.  Don't run water continually to wash dishes.  Take cool showers in summer instead of air conditioning.
6) Plant shade and fruit trees.
7) Insulate and seal your house, especially the attic.

Use a clothes line instead of a dryer and yes, wash only clothes that are really dirty.
9) Grow as much food as you can without blowing any of the other guidelines to do it. Eat low on the foodchain, not meat-centered.  Compost.  Don't drink bottled water or any beverage or food in one-serving containers.
10) Don't nag or harass other Earthlings who don't practice the above, but don't mingle body fluids or finances with anyone who doesn't at least get most of them and steer clear of anyone addicted to money, drugs or power. – jh