Wren on November 10th, 2008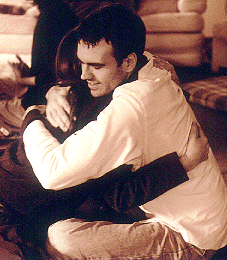 From Wren:
I've had the pleasure of attending an evening introduction to Heart of Now, a weekend workshop in "being who we want to be in the world," that was developed at Lost Valley Community. I had previously experienced some of the exercises as part of ZEGG Forum facilitator training, held at my home, Heathcote Community. Besides giving me food for thought and tools for my self work, Heart of Now is a wonderful opportunity to meet new people, make close friends and become a more grounded, honest, loving soul in the world.
As of this writing, there are 5 spaces remaining!
Here is HON trainer Debby Sugarman's announcement:
Registration is now open for the DC area Heart of Now weekend course!…
I am happy to announce that the second DC area Heart of Now workshop will be held the weekend of November 21-23, 2008 in a beautiful location just outside Winchester, VA.
After many wonderful introductions, triad practice groups and triad assistant trainings over the last 2 years, I am excited to be offering a full workshop once again this area!
What is Heart of Now?
Heart of Now is about being who we want to be in the world. Throughout our lives many of us have been encouraged to hide our feelings and ignore our bodies. Were taught stories of how were supposed to behave at school or work. We've been told not to make mistakes or certainly not to admit it.
At Heart of Now we look with curiosity at the stories we've been told. We pay careful attention to our bodies and our emotions. We learn to listen to ourselves deeply and trust what is in our hearts.
Heart of Now is not just about ourselves but about our communities and our world. When we are present and honest with ourselves, we open space for intimacy, easy working relationships and creativity that are the building blocks for creating a better world.
Time: The course will begin on Friday evening, November 21, and will go until Sunday evening, November 23.
Location: Our location is The Land Celebration, a beautiful retreat center in Gore, VA, just outside of Winchester, VA. Visit www.thelandcelebration.org.
Cost: The cost is $350-$650 sliding scale. A fee of $200 is requested when you register, the rest of the fee will be due by the end of the course. Financial assistance is available. Please inquire about this if the fee is a barrier to being able to join us for the weekend. The cost will include lodging for 2 nights and all vegetarian meals.
Assisting: If you have previously been through a Heart of Now weekend (previously called Naka-Ima), you are invited to assist the course. Assisting is as much about continuing your own growth as it is about service to the students. Assistants of any level of experience are welcome. Assistants are asked to make a donation of $75-$125 sliding scale to cover room and board. The assistants' program starts on Friday afternoon. Contact Debby if you are interested.

To Register: Our website, www.heartofnowdc.org is under construction but will be coming soon! In the meatime you can register by contacting Debby Sugarman at 716-479-1490, dsugarm@efn.org or Darrell at 202-667-8728, d@duane.com. For more information about Heart of Now, call us or visit www.heartofnow.org.