Wren on February 26th, 2010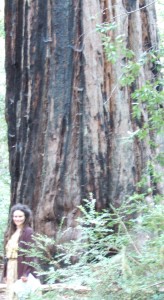 From Wren: I'm already way overbooked the weekend of this event, otherwise I'd love to attend this. Heathcote Community has been discussing issues like this as our membership ages. I know of friends at Common Ground Community in Virginia who have buried loved ones in a green way on their land. I forward this information from an email in the hope this post makes it to people who can attend.—WT
Learn how to care for your departed loved ones without the services of a funeral director.
how a home vigil can bring meaning, dignity, and healing at the time of a loved one's passing
legal rights and responsibilities at the time of death
how to wash, prepare, and "lay out" the body for up to a 3-day vigil at home
how to work with a funeral director to get only the services you need
how to transport the body to a gravesite or crematorium
integrating home funeral care with your religious or spiritual beliefs
This workshop will be taught by Elizabeth Knox, founder of Crossings: Caring for Our Own at Death, a home funeral and green burial resource center in Washington, D.C.
Crossings is dedicated to renewing simplicity and sanctity to death care, and teaching those who wish to know, that home funeral care is completely legal and neither dangerous nor difficult.  Death is inevitable and, like birth, is a passage to be honored. There is a movement nationwide to support people in coming to terms with the death of a loved one and finding meaningful ways to honor the person and the community. In many ways, it is a return to an age-old tradition when death care was a family and community event.
TIME/LOCATION:
March 19th – 7pm – 9pm
March 20th – full day, 8:45am – 5pm
Where: 420 Dodon Rd. Davidsonville, Maryland 21035
WORKSHOP FEE:
$150, or $100 for students –
$75 deposit payable to "Crossings" due at time of registration
Cost includes workshop, Crossings resource guide, lunch, and snacks
CONTACT TO REGISTER:
Romey Pittman, romeypittman@verizon.net or 410-798-6759
FOR MORE INFORMATION:
www.crossings.net