Wren on August 11th, 2009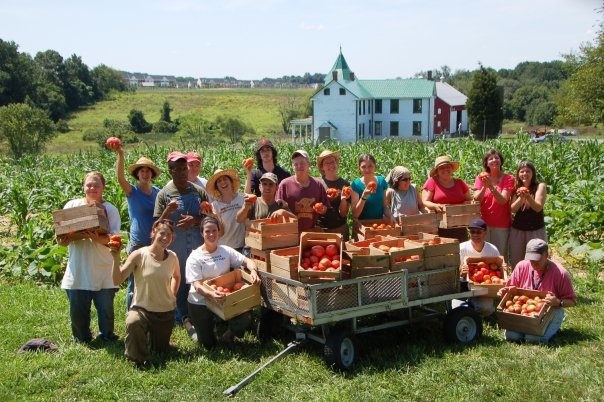 Former Heathcote Community member Andrea Barnhardt just let us know she's working at Red Wiggler Farm, an organic CSA (community supported agriculture) that provides meaningful employment for mentally disabled adults. In CSA's, buyer members have a stake in a farm's crop and receive generous amounts of the harvest delivered to a central location.
This sparked on my radar because my mom, Peg Finnie, used to operate Harmony Habitat on our family farm in Bloomfield, Kentucky, a group home with similar goals.
Please consider giving your support to this project.
Similarly, Camphill Communities have existed within the larger context of the intentional communities movement for years. I'd love to expand on this post but I am bound for the Howard County Fair…