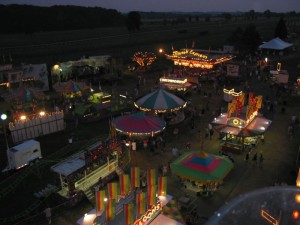 I'm putting down stakes, so to speak, in Elkton, Maryland for the 2008 Cecil County Fair. This is Heathcote Earthings' first year at this event, which has drawn 90,000 people in the past!
While I was hanging up our batiks and necklace branches today in the Commercial Building, the Deggeller carnies were assembling the midway rides and food vendors where setting up just a few feet away.
(The fairs don't tend to be too vegetarian friendly. I'm cooking some quinoa-based dishes in advance.)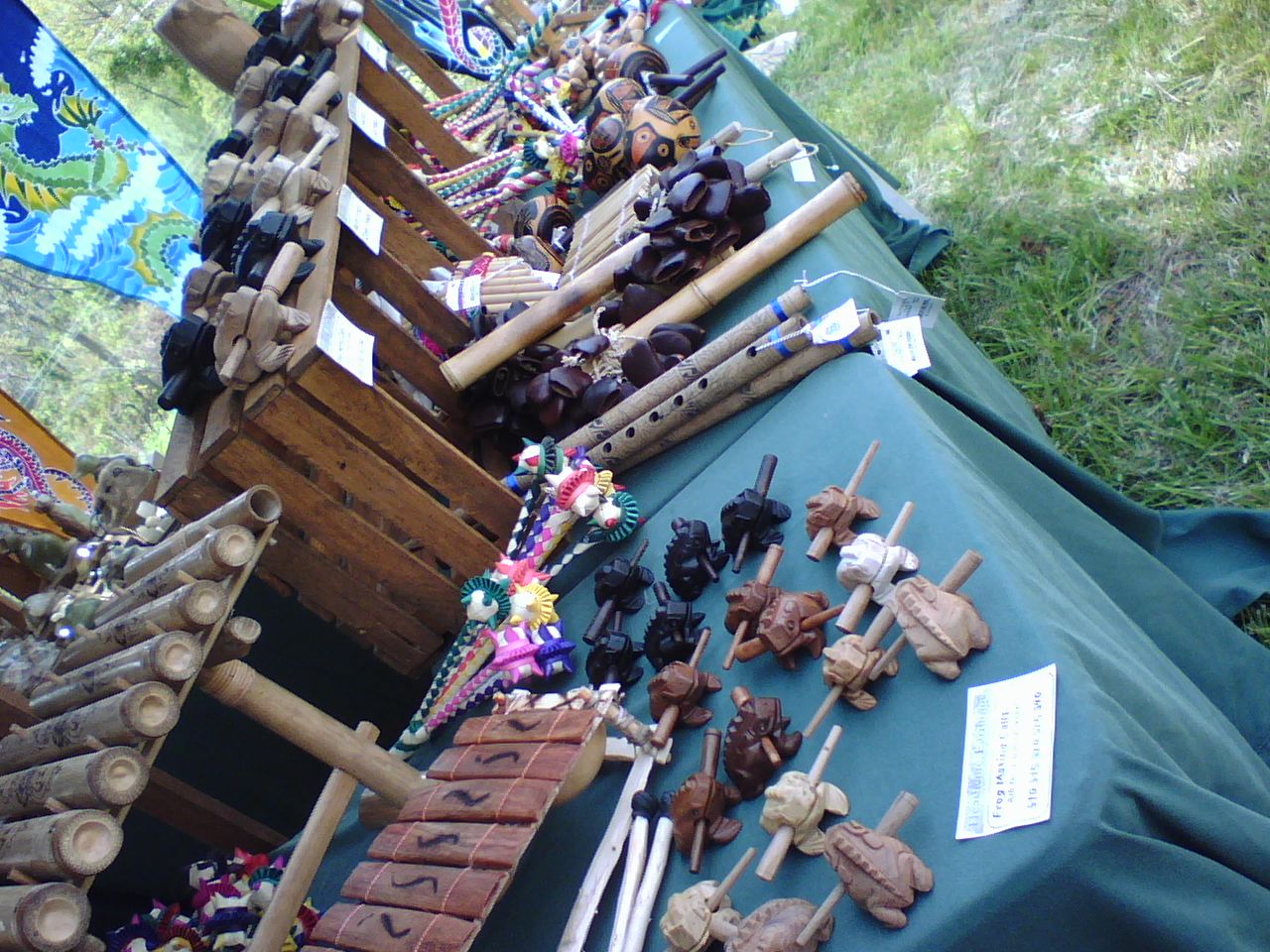 We've been buying for the summer–instruments, strands of beads for jewelry, bumper stickers, buttons and frog mating calls! We're expanding our Gypsy Rose collection, adding hats (tams and applejacks) as an experiment. If headwear goes well, we may carry the Gypsy Rose clothing line!
We're also stocking up on our highly popular gemstone heart pendants and our line of diamond etched pewter pendants–dragons, wolves, dolphins, turtles, frogs, fairies, eagles, horses, bears, butterflies, cats, owls, geckos, unicorns and more! Most are made in America and several are lead free!
So gussy up that prize pig and come on down! This is the first of five state or county fairs that we'll do–in a row:
CECIL COUNTY FAIR–CONFIRMED
Fri, Jul 18-Sat, Jul 26, 2008
Fair Hill Fairgrounds, Route 273, Elkton, MD 21921
www.cecilcountyfair.org
HOWARD COUNTY FAIR–CONFIRMED
Sat, Aug 2-Sat, Aug 9, 2008
2210 Fairground Road, West Friendship, MD 21794
www.howardcountyfair.org
MARYLAND STATE FAIR–WITH CRYSTAL COTTAGE–CONFIRMED
Fri, Aug 22-Mon, Sept 1, 2008
Timonium Fairgrounds, Exhibition Hall, Timonium, MD
www.marylandstatefair.com www.crystalcottage.com
YORK FAIR–CONFIRMED
Fri, Sept 5-Sun, Sept 14, 2008
York Expo Center/Memorial Hall 334 Carlisle Avenue, York, PA 17404
www.yorkfair.org
BLOOMSBURG FAIR–PENDING
Sat, Sept 20-Sat, Sept 27, 2008
www.bloomsburgfair.com