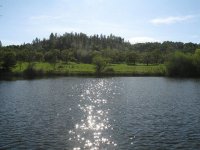 June 17, 2010: I just received this update from Alex Perlman about this story:
Hi Wren,
I trust life is going great for you!
I don't know if you made it onto any of the conference calls I did in the last few days. I hope you noticed the invitations. I'll be updating the http://www.brilliance.org/ site in the next few days with a link to listen to last night's call either on the web or on the phone at any time via a recording.
For people who've listened to one of the calls I've set up a survey to get feedback. That's at http://www.brilliantcontactcommunity.com/
Some people entered Brilliant Contact Community in their Google search rather than going directly to the site and what the pulled up was your Hippie Chick Diaries post from 2008. It's a beautiful post with the pictures and everything. However, we didn't acquire the land in the meeting you mentioned there and it's confusing people. We're currently on an all-out drive to pull together the funds to buy that land and some additional neighboring acreage for a total of over 8,000 acres.
If you'd delete or better yet update that post so people aren't confused, I'd really appreciate that.
Looking forward to connecting again soon.
Peace, love, and hugs,
Alex
Here is the original 2008 post:
I just got great news on Facebook. Brilliant Contact Community in California is buying land! I won't be able to make this meeting but I'll be in the area in September for the 2008 World Polyamory Conference. Maybe I can visit and see things progressing then!
This is Brilliant's announcement:
July 14th is the biggest day yet for the Brilliant Contact Community™. After almost six years of negotiation with the owner of a gorgeous property in the California wine country just north of San Francisco spanning over 10 square miles, we're sitting down to sign the deal.
The owner, his lawyer, my lawyer, the project manager, the lead financier, and a supportive local rancher are all meeting with me to pen the deal. The owner has been difficult on the final wording although we've agreed on all the basics.
It's all coming down to this meeting. Your inner support and sending energy to manifest this vision is requested and gratefully appreciated. Please RSVP so we can tell the owner how many people are in the meeting with us from afar and more importantly so I can know you're there with us, albeit behind the scenes.
Whatever way works for you to support this vision in your heart and being is what I'm requesting. I trust in the perfection of whatever unfolds.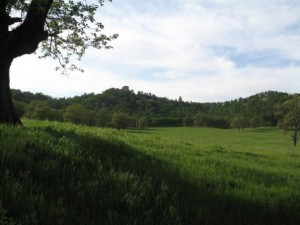 The times are PST. EST is three hours later. Greenwich mean time is eight hours later. The meeting starts at 10am and we'll stay as long as it takes so I can't really say the finishing time.
Thanks for being present for the vision. You can see more at our preliminary website at:
In our plans are the following:
• Conference facility and sprung-wood dance floor to accommodate 500 people
• Artisan facilities
• Extensive organic gardens, pools, greenhouses, trails
• Wonderfully embracing social engagement spaces
• About 1000 homes
• High-end fitness facilities and spas
• Much more!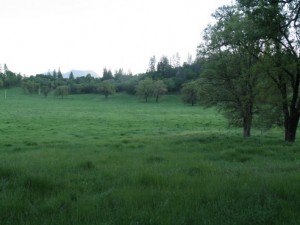 Our commitment is to environmental and ecological sustainability and to supporting the highest possibilities in consciousness, well-being, and interpersonal integrity.
Feel free to pass the word to all who may wish to support the manifestation of this vision by holding space for it within.